The Truth Behind the City of Chicago
Whether you call it The Windy City, the Second City or Chi-Town, there is no denying the city of Chicago has played a great hand in shaping the United States. Founded in 1832, this city serves as the country's rail center and a center for commerce, manufacturing, finance and culture. Today, Chicago is hailed as one of the top cities in the US and is a popular tourist destination.
Originally founded in by Americans in 1832, the city of Chicago grew rapidly, due to its location on Lake Michigan and its access to the Mississippi River. In 1871, however, the city experienced a huge fire, known as the Great Chicago Fire, which burned for two days and destroyed a large portion of the city. The city quickly rebuilt itself and grew into one of the nation's most populated and important cities.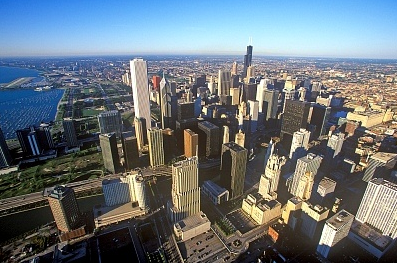 After the city of Chicago rebuilt itself, it became a popular haven for immigrants, particularly Poles, Greeks, Italians, Jews and other Eastern European nations. These groups migrated to the city to find work and manned the many factories that began emerging. After both World Wars, the city of Chicago also became a haven for rural southern Americans. The city also saw influxes of Hispanic immigrants after the Second World War and Asian immigrants during the 1960s. It is these influxes in immigration that has led the city to become such a melting pot of nationalities, and these diverse cultures are still celebrated today in the city's many ethnically diverse neighborhoods.
Over the years, the city of Chicago has become known as a trademark for industry and development. It is here that the first skyscraper in the United States was built – a 10 story building that was constructed in 1884. In addition to this first, the city of Chicago is the birthplace of many other industry developments, including the first refrigerated rail car, the first car radio and the television remote control. In addition, the city of Chicago is home to the tallest building in the United States, the Willis Tower (formerly known as the Sears Tower.)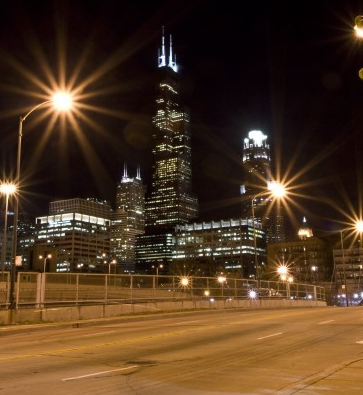 Today, Chicago boasts over 7,700 acres of parkland, houses shops that house fashions by some of the most celebrated designers, features premier museums, showcases and unprecedented theater district and is home to some of the country's most iconic sports teams. The city of Chicago is truly a place of wonder, amazement and rich cultural heritage and a visit to the city is sure to leave a lasting impression on you.