Posts tagged "Michigan Lake"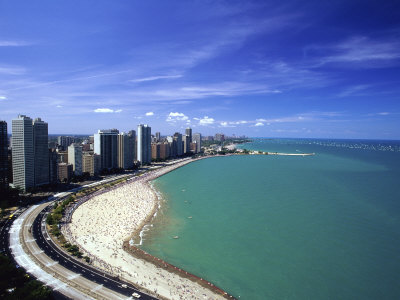 It is hard to believe that this windy, buzzing city has beautiful beaches, but you would be surprised how far Lake Michigan goes. Just because you're not in Michigan doesn't mean you can't go to Lake Michigan. With white sandy beaches and crystal clear blue water as far as the eyes can see, you may think you stepped into the Caribbean.
The best thing about Chicago beaches is that they are free and open for you to swim in from Memorial Day weekend all the way to Labor day unless otherwise noted. So, come rediscover the beaches of the windy city and take a dive into the deep blue lake as the sun radiates from your cheeks.