Museum of Science and Industry, Chicago
The city of Chicago is bursting with various types of museums, including art museums and natural history museums – all of which are popular – but perhaps the most popular and unique of all of these museums is the Museum of Science and Industry, Chicago. This museum is not just any science museum; it's the largest science museum in the western hemisphere. Explore some of the featured exhibits and you will become a part of science and industry and experience it like no place else
The U-505 Submarine
Explore a World War II German submarine at the Museum of Science and Industry, Chicago. In 1944, this submarine was found lurking in the waters off of West Africa, searching for US and Allied ships. The submarine was captured and now sits in the Museum of Science and Industry Chicago. Walk through the only German submarine in the United States and pay tribute to those US soldiers who gave their lives fighting in World War I and World War II.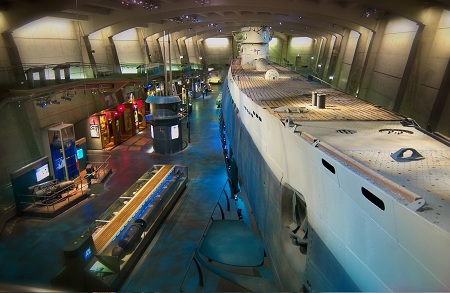 Science Storms
Science Storms is another featured exhibit at the Museum of Science and Industry, Chicago. In this exhibit, you will explore the science behind nature and learn what causes many of the natural phenomenons that occur on earth. This exhibit features over 50 experiments that allow you to explore 7 naturally occurring phenomenon – tornadoes, lightning, fire, avalanches, tsunamis, sunlight and atoms in motion. You'll explore why wave crash and discover what causes tornadoes to spin through hands-on experiments.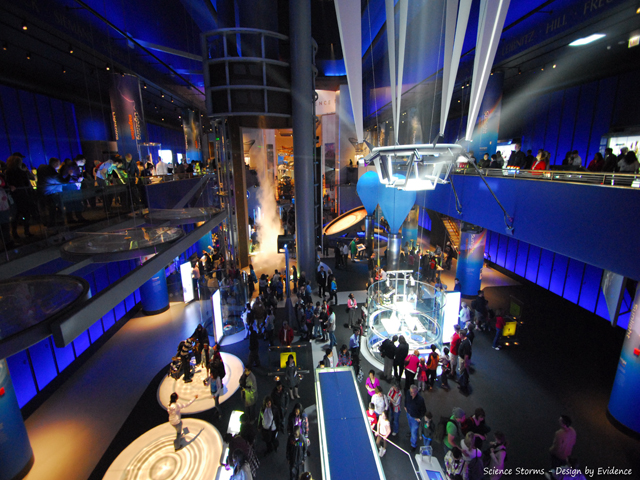 You! The Experience
The Museum of Science and Industry, Chicago exhibit celebrates the human body. It's an interactive exhibit that explores the connection between the human body, mind and spirit – one of the first of its kind. At this display, you'll learn how your decisions and actions work to affect your body and explore how all three work together to create – You!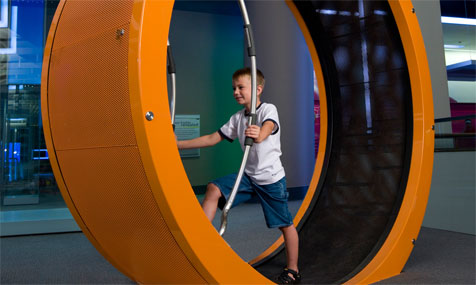 Earth Revealed
Get an up-close and personal look at our planet at this exhibit. An interactive display of the globe showcases the earth's climate, atmosphere, land use patterns and human's impact on the planet. This real-time exhibit will allow you to see the earth like you never have before.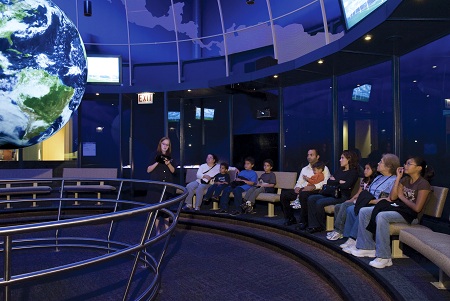 In addition to the above-mentioned exhibits, the Museum of Science and Industry, Chicago features several other permanent displays, including The Great Train Story, Colleen Moore's Fairy Castle and the Henry Crown Space Center. The museum also showcases special exhibits, adding to the excitement of the experience. For more information regarding tickets, exhibits and hours of operation, visit mschicago.org.