Chicago Nightlife
Chicago offers an array of activities and if you're a like to live it up, explore the city when the sun goes down and experience the unforgettable Chicago nightlife. Whether you're looking for to have a romantic interlude with a loved one or you're more interested in partying it up in a lively atmosphere, the Chicago nightlife won't disappoint.
Bars
If you're looking for a night filled with rowdy crowds and ales, or you want to have an evening of sipping first-class cocktails and a first-class atmosphere, Chicago boasts an array of bars to suit your interests. Try one of the traditional English or Irish pubs, a brewery or a karaoke bar for a boisterous evening filled with spirited people and good laughs. For a more sophisticated evening of drinks, explore one of the Chicago martini bars or lounges.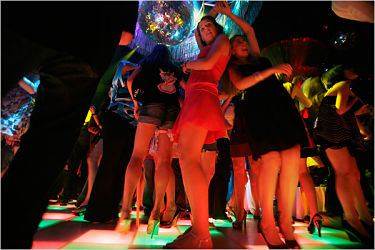 Night Clubs
Dance the night away to lively music at one of The Windy City's night clubs. For a night filled with upbeat music and flowing drinks, try out Chicago's biggest night club, the Excalibur, where renowned DJs spin tunes and top-rated bartenders pour first-class drinks. If you want to rub elbows with some celebrities, dance the night away at The Underground, Chicago's most famous night club to the stars. Experience a blast from the past at the Berlin Nightclub; a night club that pays homage to the 1980s with Madonna and Michael Jackson themed nights.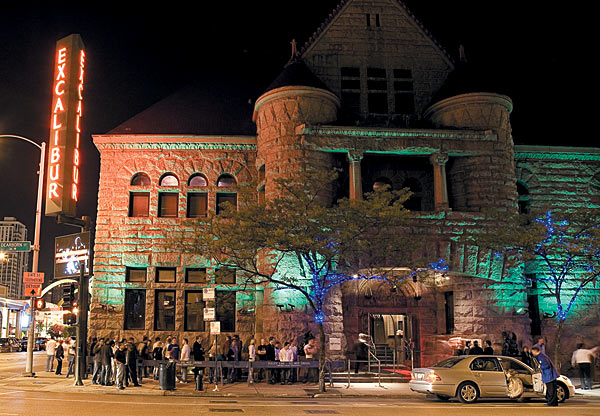 Restaurants
Enjoy a romantic interlude with a loved one at one of Chicago's restaurants. Dine on a candlelit dinner for two while listening to entrancing jazz tunes at Andy's Jazz Club and Restaurant. Bistro Campagne serves tasty French culinary delights in cozy dining rooms, where you and your loved one can enjoy conversation in a romantic setting. If you're traveling with the family and you want to experience a bit of Chicago night life, enjoy a meal at one of the family-friendly restaurants, including Dave and Buster's and Ed Debevic's.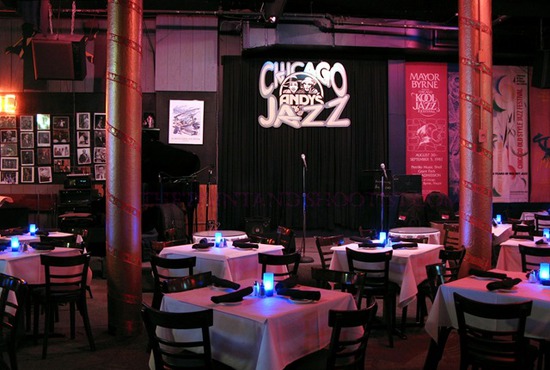 Theater
The theater abounds in this bustling city and there are plenty of performances to enjoy. Some of the premier theaters include Cadillac Palace Theater, the Bank of America Theater, the Oriental Theater and the Broadway Playhouse. At these venues, you can enjoy some of the top Broadway hits, including Jersey Boys, South Pacific and River Dance.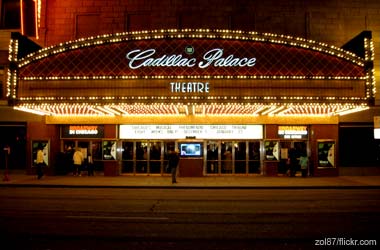 For more information regarding the lively, upbeat Chicago nightlife, visit chicagonightlife.com.