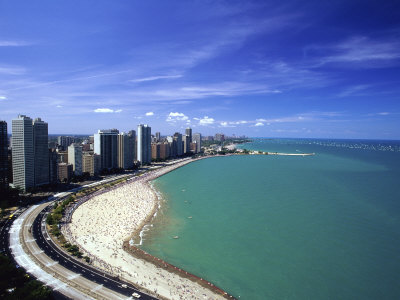 It is hard to believe that this windy, buzzing city has beautiful beaches, but you would be surprised how far Lake Michigan goes. Just because you're not in Michigan doesn't mean you can't go to Lake Michigan. With white sandy beaches and crystal clear blue water as far as the eyes can see, you may think you stepped into the Caribbean.
The best thing about Chicago beaches is that they are free and open for you to swim in from Memorial Day weekend all the way to Labor day unless otherwise noted. So, come rediscover the beaches of the windy city and take a dive into the deep blue lake as the sun radiates from your cheeks.
From countless museums to breathtaking parks, from Broadway shows to a lively night life; Chicago is acclaimed for a great many things, including shopping. This city is home to some of the most acclaimed shopping and features an array of malls and boutique shops where you can experience first-class retail therapy. If you like shopping, then Chicago shopping is certainly something that should be on your "to-do" list while visiting this city.
Among all of the things that The Windy City is known for, the museums are perhaps some of the most acclaimed. If you're looking to experience culture, learn a something new or just want to marvel at works of art, then the many Chicago museums are an ideal place to do so.
The Art Institute of Chicago
As the second largest museum in the US, this museum is certainly one of the top museums in Chicago. Here, you can observe some of the most famous works of art in the world in a variety of genres, including photography, paintings and sculptures. Visit artic.edu for more information.
Categories: All Blog Posts, Fun Things To Do Tags: Adler Planetarium, Chicago History Museum, chicago museums, DuSable Museum of African American History, John G. Shedd Aquarium, Museum of Contemporary Art, museums in chicago, National Museum of Mexican Art, rediscover the windy city, The Art Institute of Chicago, The Field Museum, The Museum of Science and Industry, The Peggy Notebaert Nature Museum, the windy city museums, top 10 chicago museums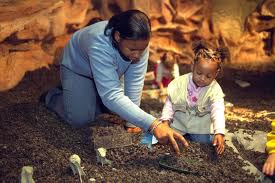 The number one cry that I hear from my own kids is "I'm bored." Vacation is typically a time for adults to get away from all the stresses of everyday life, but how can you enjoy yourself when all you hear is "I'm bored?" Well, in the windy city of Chicago, there is no room for boredom. On top of numerous things for adults to enjoy, there is fun for everyone young and old in the largest city in the Midwest. If you have kids, Chicago is just the city for a nice family vacation. Your kids will enjoy hands-on learning, outdoor adventures, and unforgettable experiences that will last a life time.
Chicago is one of the most beloved and most visited cities in the United States. Between the lakefront beaches and activities that Lake Michigan has to offer, the bustling cultural activities, the premier shopping and the renowned architecture, Chicago tourism is booming. While visiting Chicago, take advantage of the city's tourism industry to have an enjoyable and unforgettable experience of The Windy City.
The city of Chicago is bursting with various types of museums, including art museums and natural history museums – all of which are popular – but perhaps the most popular and unique of all of these museums is the Museum of Science and Industry, Chicago. This museum is not just any science museum; it's the largest science museum in the western hemisphere. Explore some of the featured exhibits and you will become a part of science and industry and experience it like no place else