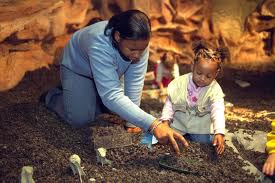 The number one cry that I hear from my own kids is "I'm bored." Vacation is typically a time for adults to get away from all the stresses of everyday life, but how can you enjoy yourself when all you hear is "I'm bored?" Well, in the windy city of Chicago, there is no room for boredom. On top of numerous things for adults to enjoy, there is fun for everyone young and old in the largest city in the Midwest. If you have kids, Chicago is just the city for a nice family vacation. Your kids will enjoy hands-on learning, outdoor adventures, and unforgettable experiences that will last a life time.
Whether you call it The Windy City, the Second City or Chi-Town, there is no denying the city of Chicago has played a great hand in shaping the United States. Founded in 1832, this city serves as the country's rail center and a center for commerce, manufacturing, finance and culture. Today, Chicago is hailed as one of the top cities in the US and is a popular tourist destination.
From "Chi-Town" to "The Second City," the city of Chicago has been coined many things, but perhaps the most recognizable of all of these nicknames is "The Windy City." While the exact origin of this nickname is not precisely known, there are many theories that attempt to explain the roots of the name. Before traveling to the "The Windy City," brush up on the history of the nickname to familiarize you with the traditions and history of the city.